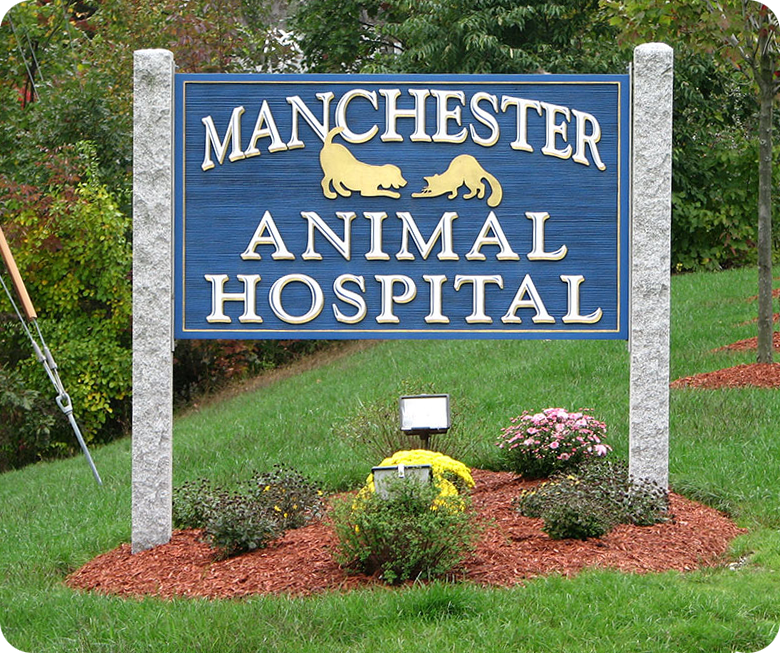 Welcome
Manchester Animal Hospital has served greater Manchester pets and their owners since it was founded in 1992 by Dr. Roy A. Ball. Today it is still proudly privately owned and operated by Dr. Elizabeth Brown and Dr. Corinne Lemay. The veterinarians and staff at Manchester Animal Hospital provide the highest quality of medicine and care for its patients and serve its clientele with the highest level of honesty and compassion. We are committed to building a long-lasting relationship with you and your pets so that we can together promote their health and longevity. We believe strongly in progressive and preventative medicine, through client communication, and fostering comprehensive client education. Please call our hospital to make an appointment with one of our veterinarians. We look forward to meeting you!
COVID-19 and your Pet
According to the CDC they "Have not received any reports of pets or other animals becoming sick with COVID-19. Further studies are needed to understand if and how different animals could be affected by COVID-19. Please visit the CDC's website for more information, and as always please call with any questions or concerns you may have.